Votre navigateur est obsolète !
Pour une expériencenet et une sécurité optimale, mettez à jour votre navigateur. Mettre à jour maintenant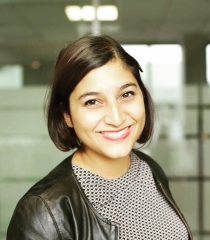 Learn more
About Me
I'm a young and active woman always seeking for new professional and personal activities.

I studied B2B communication and marketing at school. Then, following my curiosity and opportunities, I specialized in the software industry for B2B customers and handle strategic, marketing and digital projects.

Throughout the different projects and missions I worked on, I developed a customer-centric mind and the ability to design customer life cycle journeys in marketing automated environement.

I adapt easily to any situation and can work with any kind of profile within an organization: Developers, Tele-salespersons, Marketers or Directors. I am also fully capable of working both in a team and alone (which is also important :) ).

I'm friendly, curious and creative; a passionate go-getter always seeking improvement and new initiatives.

That's me.
So, would you like us to meet?
Business School in Work/Study Program – ISTEC Paris
September 2008 to June 2010
This degree was organized as a sandwich course. It was a great way to learn precision and professionalism and to gain maturity.
I could offer my skills and learning abilities to any international enterprise.
I spent 80% of my course working at Sage, which enabled me to handle long-term projects in autonomy.
Weller International Business School // Manhattan Institute of Management
September 2007 to June 2008
This degree was split into one semester in Paris and the other in New York at the Manhattan Institute of Management.
During this year between Paris and New York, I had to manage an 9-month international business development project for a French company who was planning on developing its activity in New York.
This year gave to my profile a business/marketing orientation.
Sup de Pub - Groupe INSEEC
September 2005 to June 2007
In this school purely dedicated to communication and publicity, I obtained a Higher Technical Certificate diploma (BTS) specialized in B-to-B Communication.
I got from this training a great brand management culture and knowledge.
It was also the first professional situation where I was able to work in autonomy during the 2 internships I realized, firstly in an IT small business and later in a Media group.
Montalembert Private School
September 2004 to June 2005